Stop Getting Scammed By




Solo Ad Sellers


Do you know that you are most likely being scammed
and don't even know it?
After buying solo ad after solo ad I knew something was just not right. One solo ad purchase would make money while another one would not make anything. Both solo ad purchases would get about the same number of opt-ins but one would make sales while the other did not. I asked myself why? What was different between one solo ad and another?
I started researching and testing. Collecting data and analyzing it. For some reason, two plus two was not adding up to four. Something was very wrong. The numbers just did not add up. But why?
I started seeing patterns emerging. I started seeing things in the stats that just did not look right. Clues as to what was happening started to surface.
Then it happened. I realized exactly what was wrong!
I discovered that I was being scammed by many of the solo ad sellers I was buying from. Their testimonials where great and some where even recommend by business friends. Boy was I fooled. That made me pissed off! Really pissed off! At this point I promised myself that I was not going to get taken by these low life scammers ever again!
I also decided that I was going to expose these scammers and their dirty little tricks they use. Game on!
I started gathering all the information I learned and compiled it all in one place. I knew this information would help others from being scammed. At that point I made the decision to make it available to other solo ad buyers.
I knew that making this information available to anyone that wants it is going to make a lot of solo ad scammers pissed off. It's going to cut into their profits and run many out of business.
I also realized that I was going to get a lot of threats for releasing the information. I knew the scammers where also going to "try" to ruin my name and do what ever they could to stop me. The bottom line is that they don't want this information released and will do what ever they can to stop it from being made available.
But, I don't care! Someone has to blow the lid off the solo ad industry and expose the dirty tricks and scammers that litter the industry.
Don't get me wrong. There are lot's of high quality solo ad sellers. But, there are lot's of scamming solo ad sellers appear to be good guys.
I decided I needed to expose the scammers to protect the good solo ad sellers. So I made the decision to make this information available to the public.
Let me introduce you to…
The Solo Ad Buyers Survival Guide
What You Need To Know To Buy Solo Ads Without Getting Scammed
Here are just some of the ways you will learn to protect yourself from solo ad sellers that sell poor quality and fraudulent clicks. As well as some of the dirty secrets of solo ad industry you will discover inside The Solo Ad Buyers Survival Guide.
Learn how to spot the solo ad scammer fast! Quickly determine who and who not to buy solo ads from. Stop spending money on low quality and fraudulent clicks.
Learn exactly how to investigate a solo ad seller before you hand over your hard earned money. Many solo as scammers appear to be legitimate sellers. Learn how to spot these scammers and refuse to do business with them. Learn how to locate quality solo ad sellers to do business with.
Learn the dirty secrets of the solo ad industry that many sellers don't want you to know. It's harder for them to take advantage of you and rip you off when you know their dirty secrets.
Learn how to spot low quality clicks using your trackers stats. Increase the quality of your list by eliminating solo ad sellers that send poor quality traffic.
Learn the different sources of low quality clicks. This makes it easier to spot the solo ad sellers that send poor quality clicks. Quickly reduce the chances of buying low quality clicks from solo ad sellers.
Learn how to spot fraudulent clicks using your tracker stats. Save money by eliminating the solo ad sellers that are total frauds.
Learn the different ways that fraudulent clicks are sent. This will help you to identify solo ad sellers sending fraudulent clicks to you. Lower your chances of being scammed.
Learn how to identify low quality clicks that are disguised as Tier 1 clicks. Not all Tier 1 clicks are from Tier 1 countries. Did you know that a lot of Nigerian clicks are recorded by most stats trackers as Tier 1 clicks? Discover what to look for to identify these false Tier 1 clicks.
Learn how to buy quality clicks while avoiding the solo ad scammers. Save your money and spend it only on quality clicks.
Learn the techniques you need to know to buy solo ads safely. Learn what to do if you get scammed.
Many solo ad sellers are actually brokers and don't maintain their own lists. These sellers can be dangerous to buy from. Learn exactly why and how to avoid them.
The bonus resource section helps you to find solo ad sellers and know where to find out who not to buy from. Find out who the know scammers are.
Here Is What Other Have To Say
About The Solo Ad Buyers Survival Guide
Testimonial: Michael - http://www.topnichewebsites.net
I have the pleasant opportunity to review Rob's "The Solo Ad Buyers Survival Guide" which is an 82 page PDF that describes in details (very detailed) all the hidden secrets of buying solo ads. If you plan on buying solo ads or already buying them this is a must read eBook. Everyone that is involved in any niche of list building will benefit from reading this eBook. Even the seasoned list building will learn a thing or two (probably more). The eBook is broken down into 8 sections and approx. 60 subsections; there are a lot of meat and potatoes to this bad boy that will force you to read every word. I had to read it two times just to ensure I grasp all the content as there is so much of it. Absolutely zero fluff and pictures. This eBook is layout clear and concise and is very easy reading. Tons of very useful resources at the end of book that you can use today not tomorrow or get lost on your hard drive. I believe Rob put his heart and soul out there when writing this eBook "The Solo Ad Buyers Survival Guide" and I know anyone who picks it up will truly enjoy how it's laid out and all the dirty little secrets that solo seller try to keep from their buyers. Now you can have the knowledge and experience from one of the top dogs in this industry.
Thanks for the great read I definitely learn a bunch of items that I thought I know. Now time to use this new ammunition to the fullest.
Testimonial: Lee Ingram - http://LeeIngram.com
Rob was kind enough to pass me a review copy in exchange for my honest opinion. I'm being completely honest when I say I wish I'd read this before I started buying traffic. I can say that I know all about the various methods that scammers and dishonest traffic sellers use in their attempts to take your money, but I had to learn the hard way each and every time. Rob accurately and succinctly sums up the myriad methods dishonest vendors will use against you. From proxies to clickfarms, Rob nails each topic and then some. He even tells you why these things matter, and why building a list full of bots won't get you anywhere. I thoroughly enjoyed the read and would recommend a copy of the book to anyone starting an online business, as the price you pay for the book is nothing compared to how much you'll save on bad traffic. Enjoy!
Testimonial: Dan Fox- http://CASHsystems.biz
I just finished reading a review copy of this book. All I can say is WOW! I really wish I would have had this knowledge when I first started buying solos. I have been victim to several scammers and if I would have had this guide, I would have saved a lot of money. This is a must get for anyone that is buying solos. It will save you time, money and headaches.
Testimonial: Pedro Lopes- http://PedroMarketing.com
Just got finished reading Rob Whisonant's new book and I can genuinely say that I came out the other side feeling protected.
He has put it all out there! Every single type of scammer out there, just got put on blast!
The information in this book isn't gonna make anyone a millionaire, but it will certainly save some marketers a LOT of money and headaches on their way there.
So many marketers out there will quit because they run into situations and scammers that this book will thoroughly help them avoid.
So in a sense, this book is a bit of a dream saver. And the money that you could have thrown away had you not known this information puts the value of this book easily in the hundreds, if not thousands!
Thank you Rob for your work on putting this one out there, you can tell that this was written with care and effort. I for one, appreciate that!
Stop Being Scammed And Ripped Off By Bad Solo Ad Sellers
Are you ready to put your foot down and stop being scammed by unscrupulous solo ad sellers? Are you ready to take back control of your business? Are you ready to stop spending money on worthless clicks?
It's your choice. Are you going to continue being scammed?
Or are you going to finally do something about it!
Grab your copy of "The Solo Ad Buyers Survival Guide" and stop being scammed out of your hard earned money starting today.
Take your time and read The Solo Ad Buyers Survival Guide over the next 30 days, and if you're not 100% satisfied just send me an email and I'll send you a refund right away. You have absolutely nothing to lose because all the risk is on me!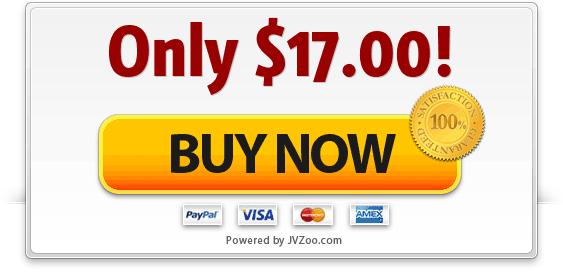 Re's


Rob Whisonant
PS: It's your choice. You can continue to be scammed without even knowing it or finally do something about it. Get your copy of "The Solo Ad Buyers Survival Guide" at this deep discounted price before the price goes back up.